Welcome to
Al Homaidi Group
Al Homaidi Group takes large strides and makes significant progress aiming at leadership in the field of contracting and real estate development supported in this regard by the Engineering Consultant Office, which is considered as its backbone, and since its establishment and till now it has no goal but to reach the top and to maintain its superiority in the field and therefore it has been keen to elect its employees to be truly its strong wealth and the momentum for better tomorrow.

The group has endeavored and persisted to maintain quality as its insignia and to raise sincerity as its address therefor. The steps taken and the progress made by the Group were very effective on the public level among other reputable entities and Al Homaidhi Group has attained undeniable reputation and position.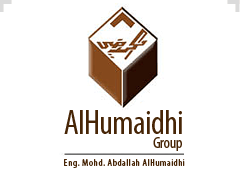 Latest
News & Events

29/10/2011
Al Khair homes...
The development of villas with ...




29/10/2011
Al Khair homes 2012 for...
Began marketing the sale of ...




29/10/2011
Residential buildings for...
Began marketing the sale of ...